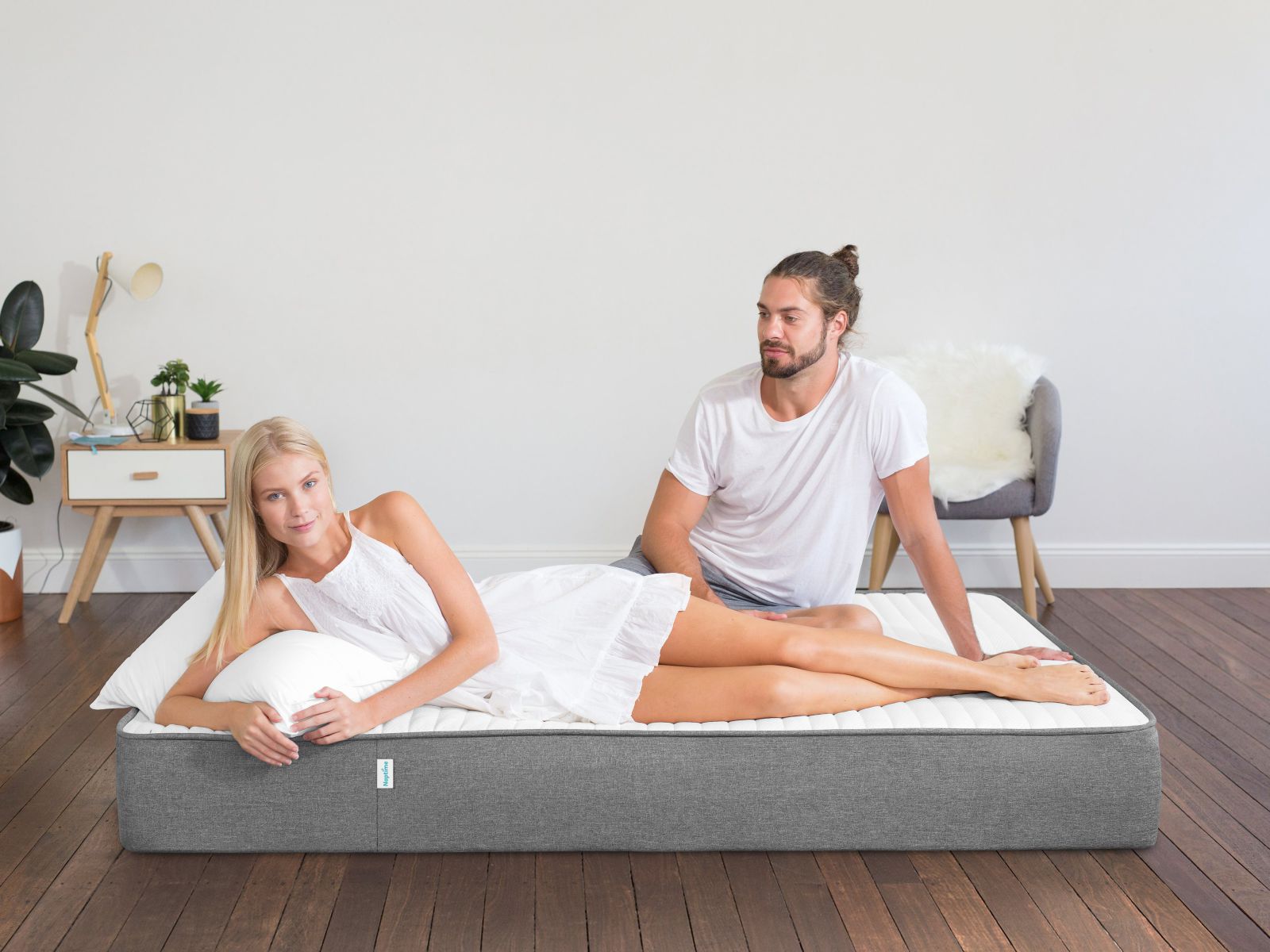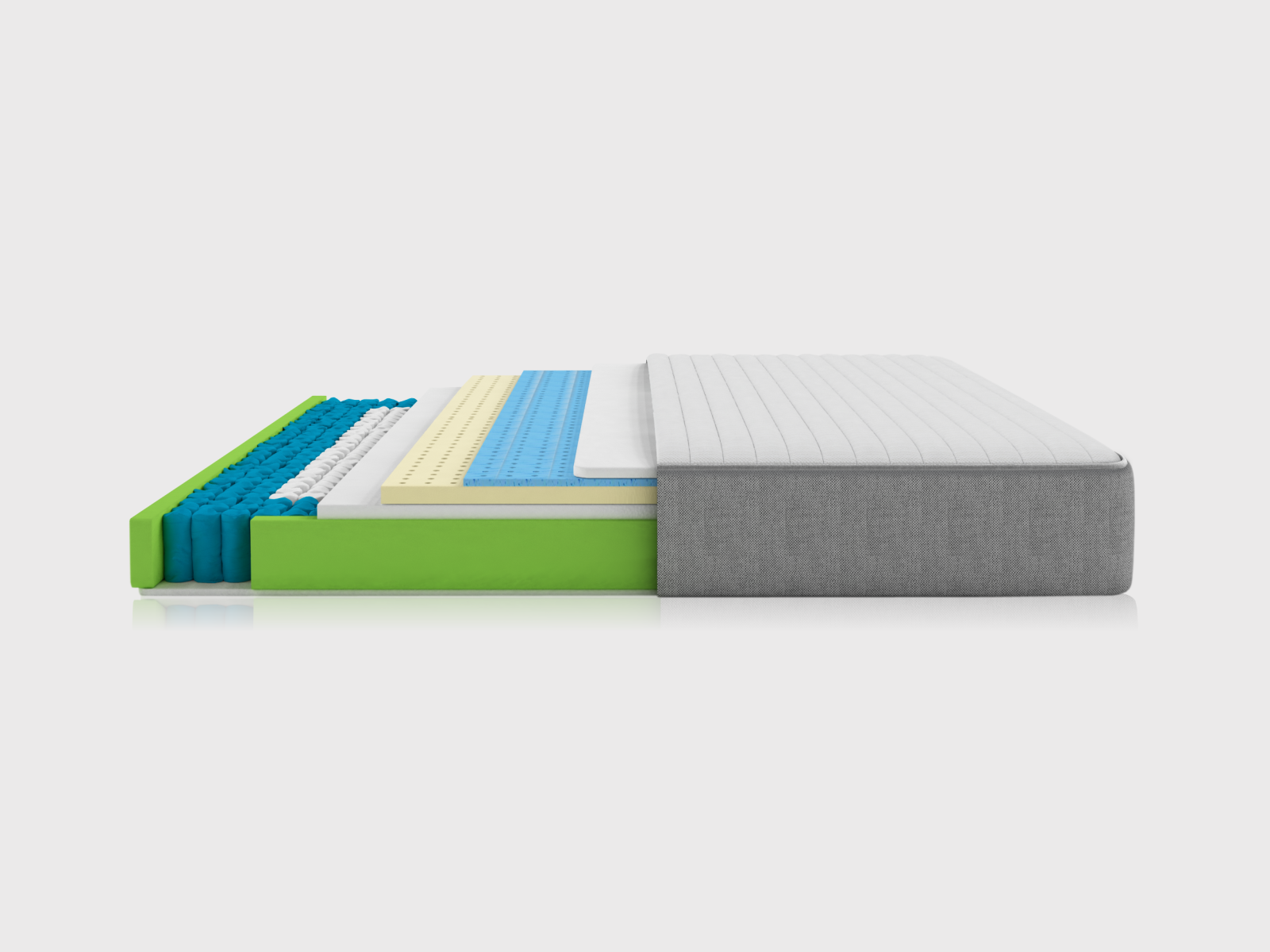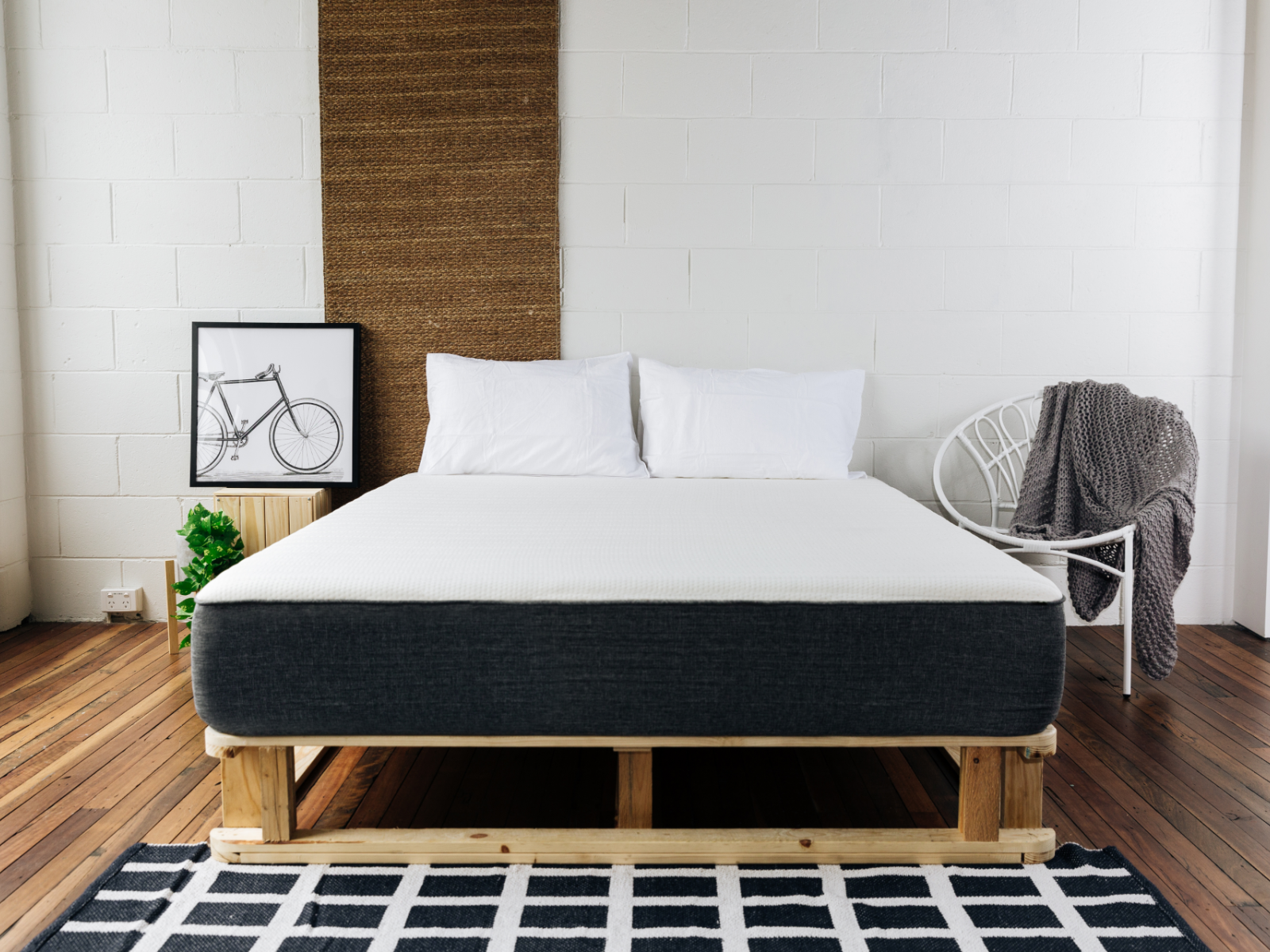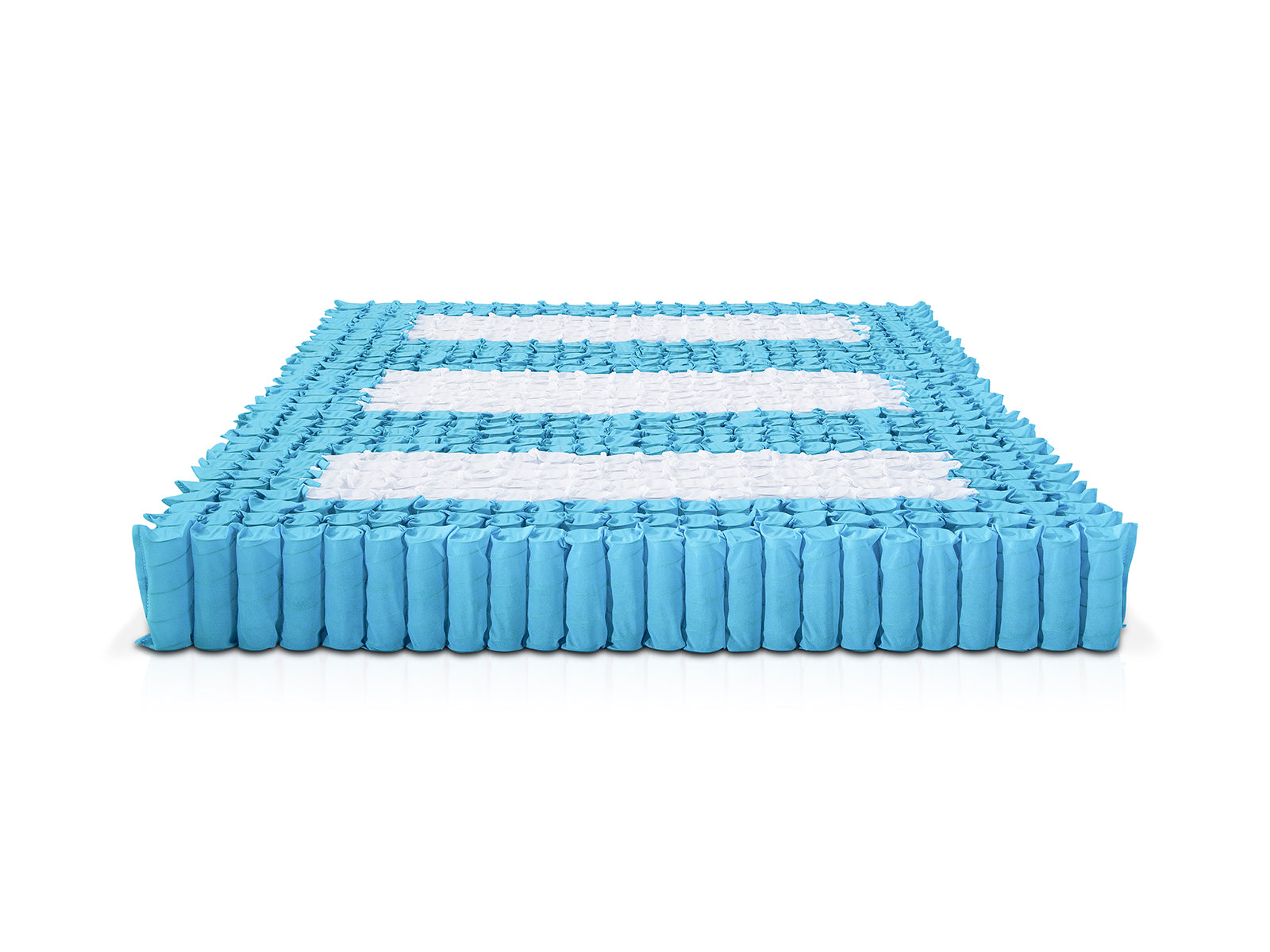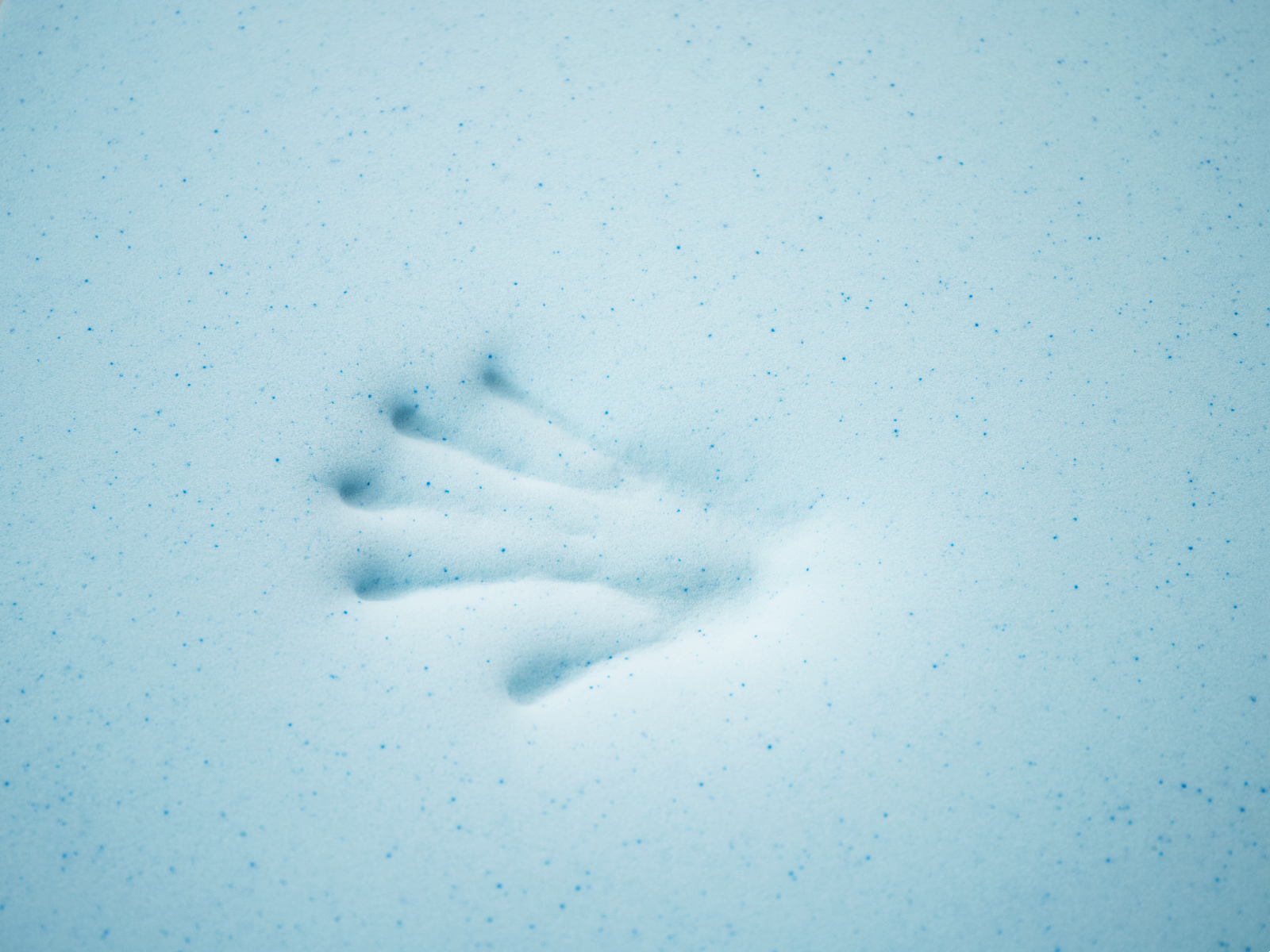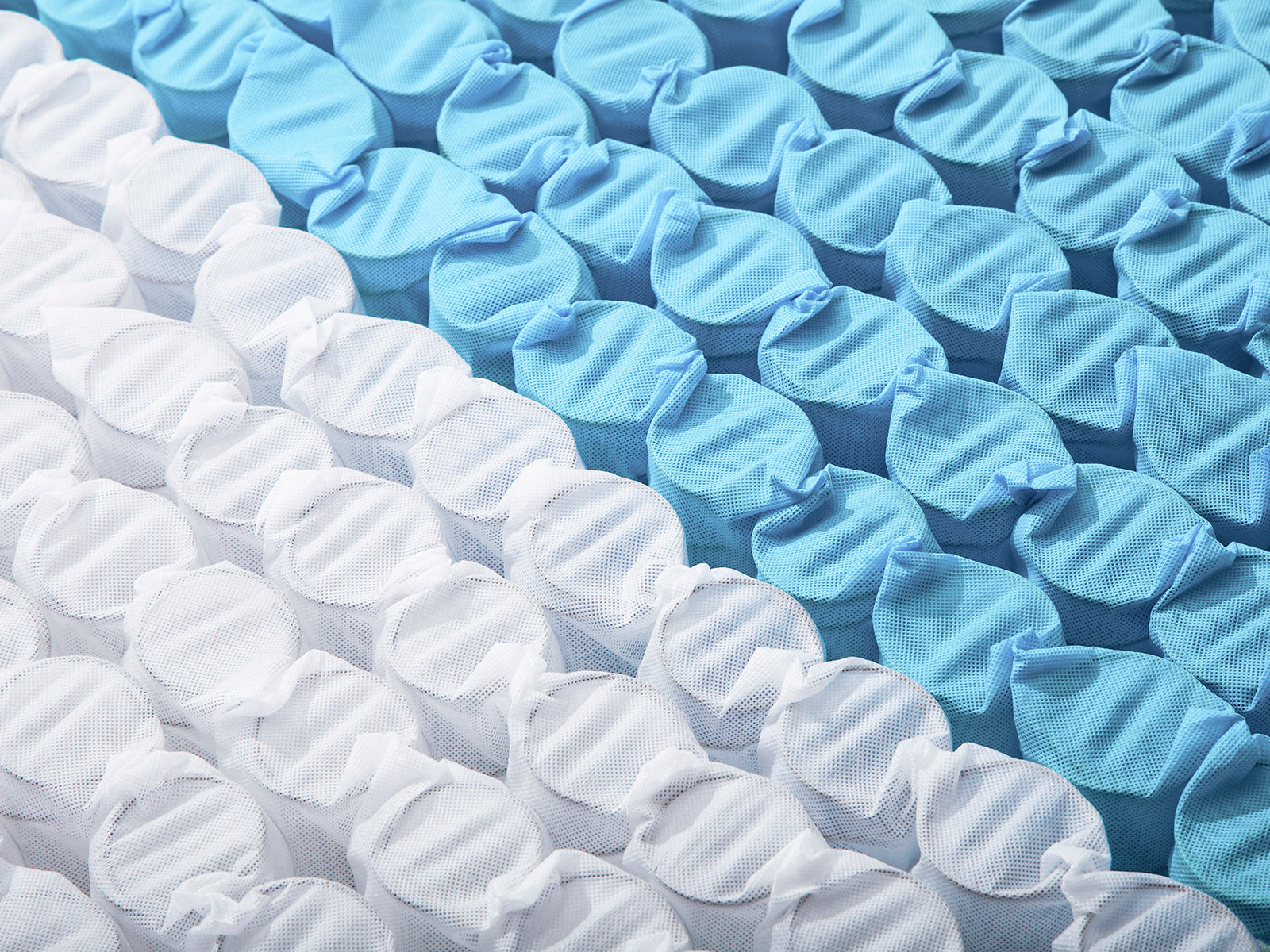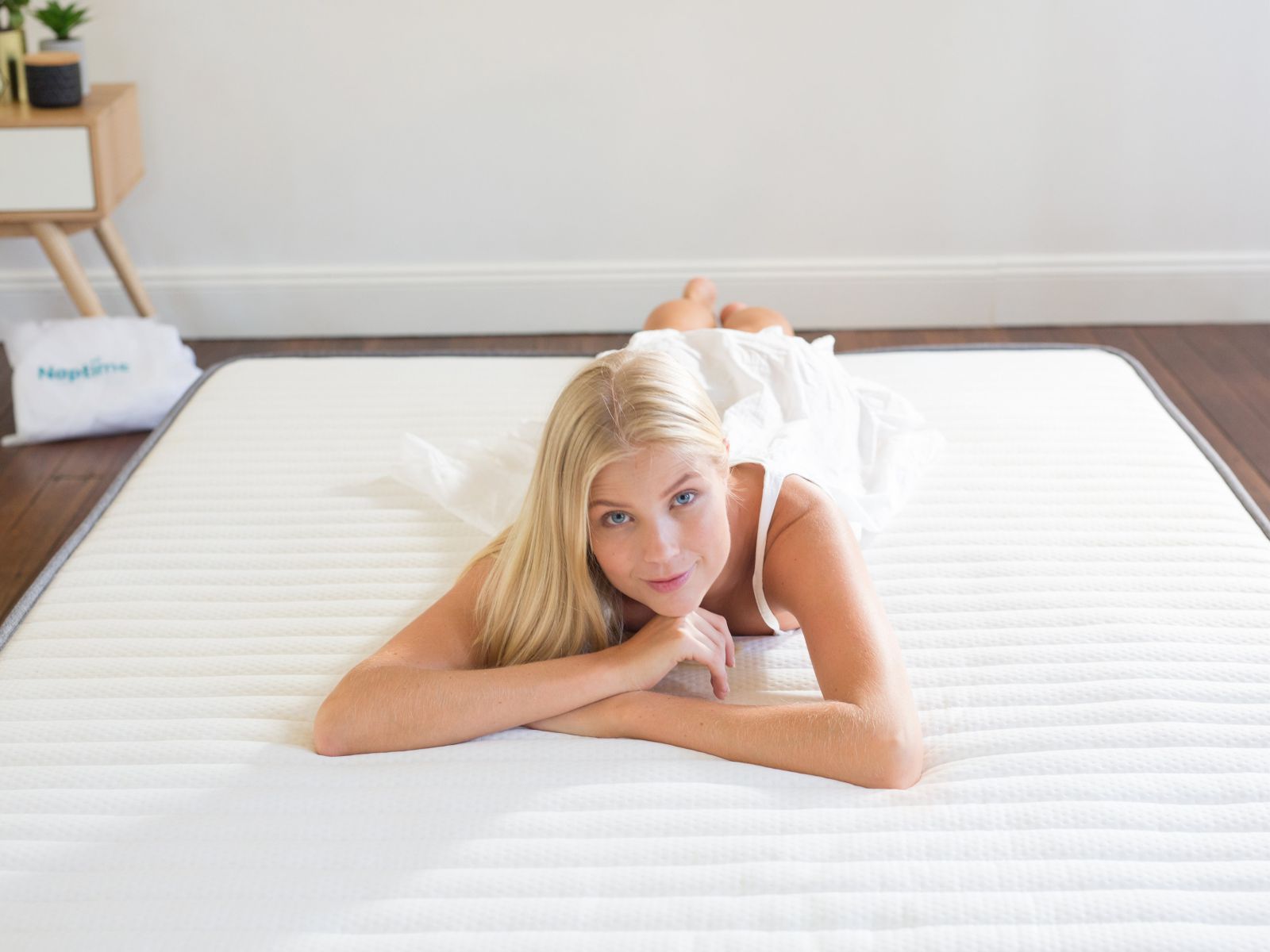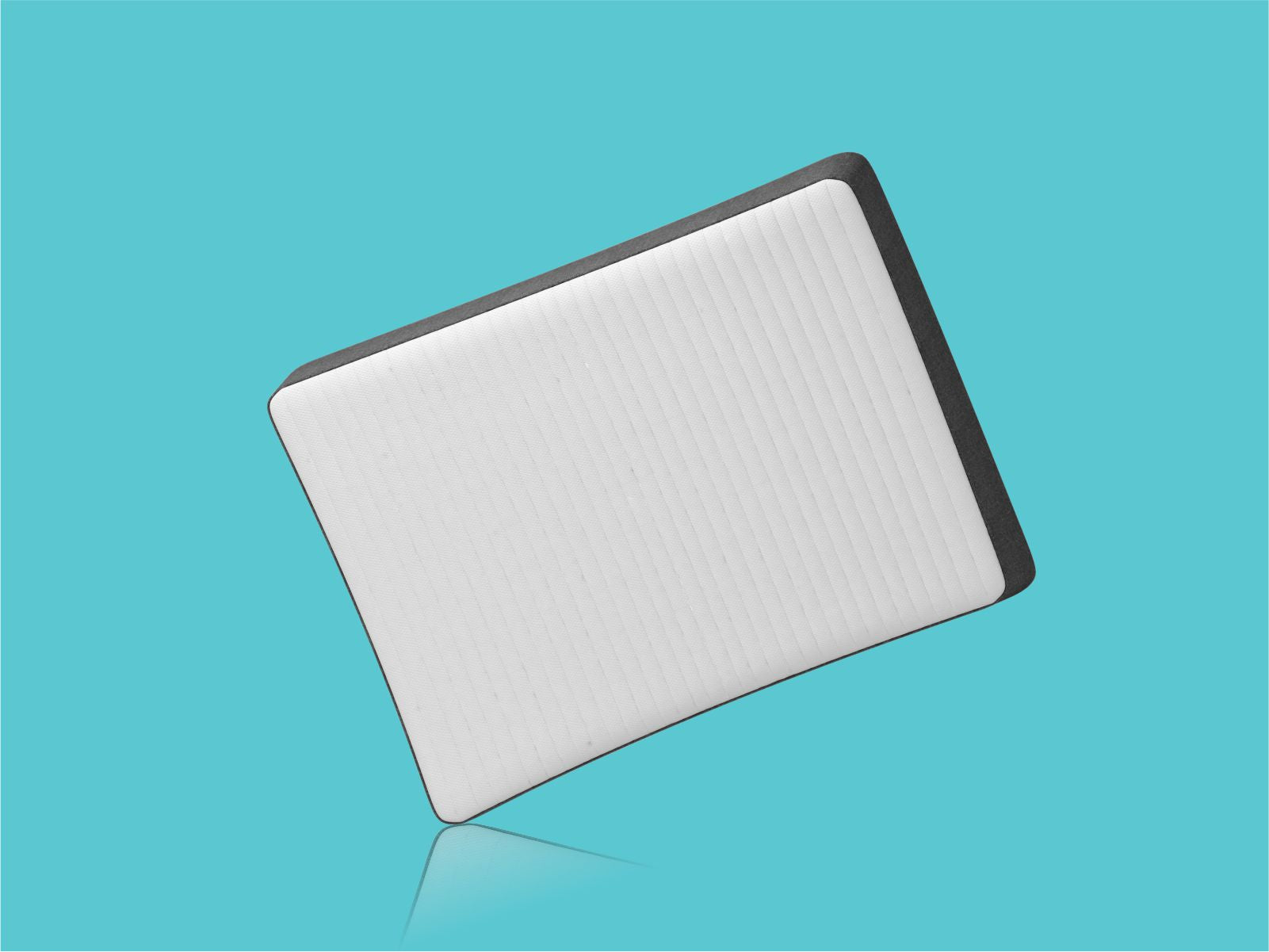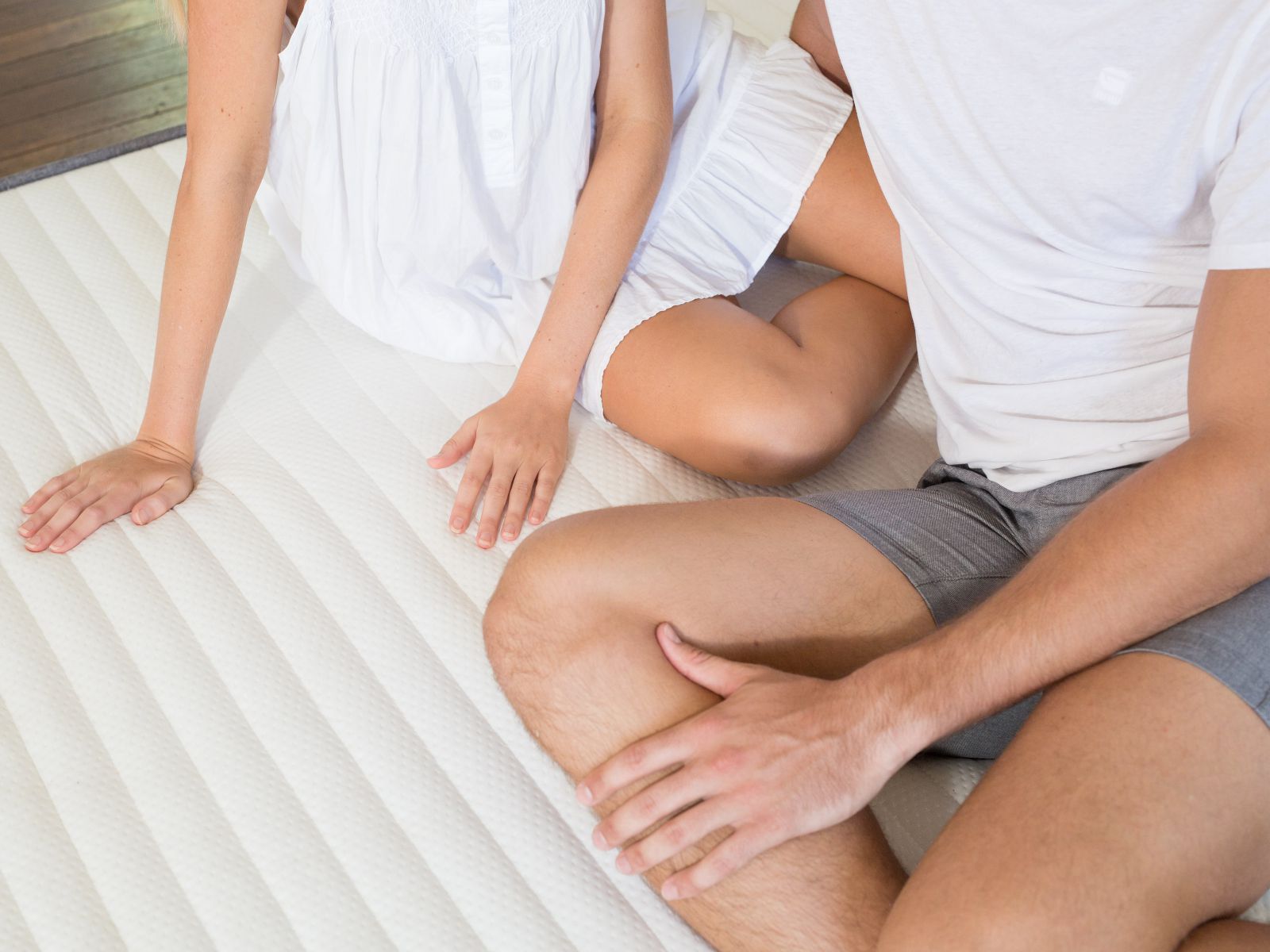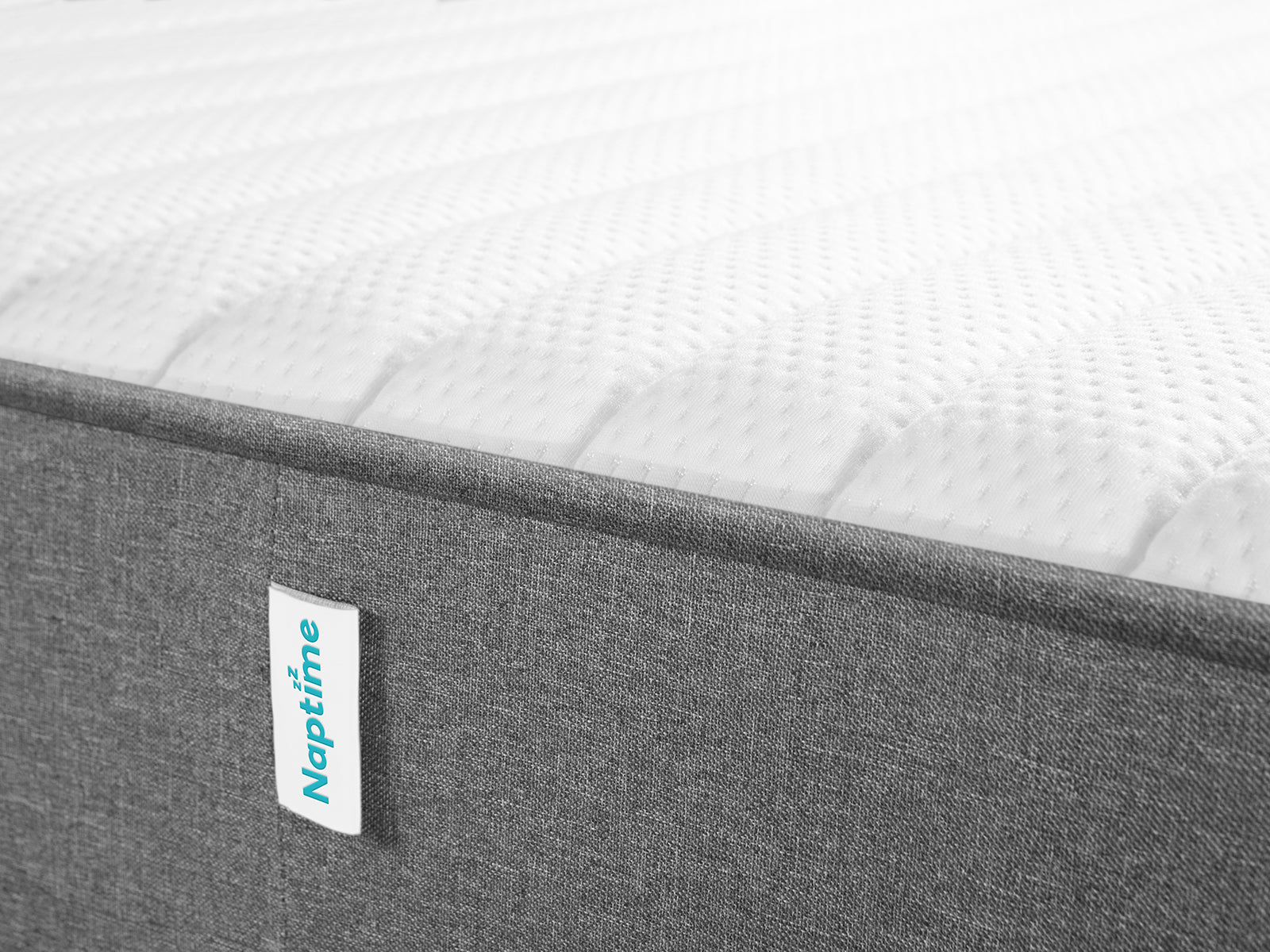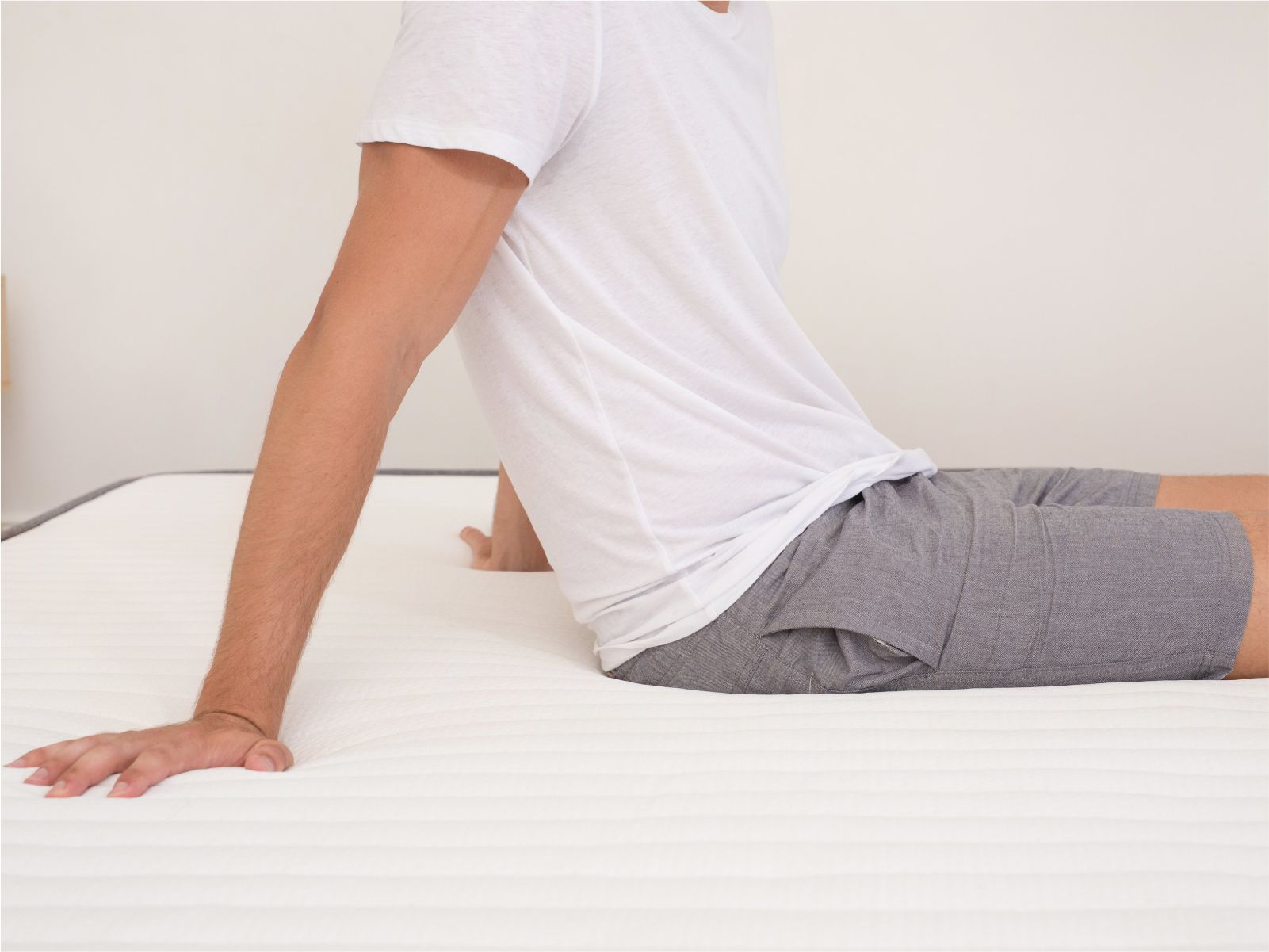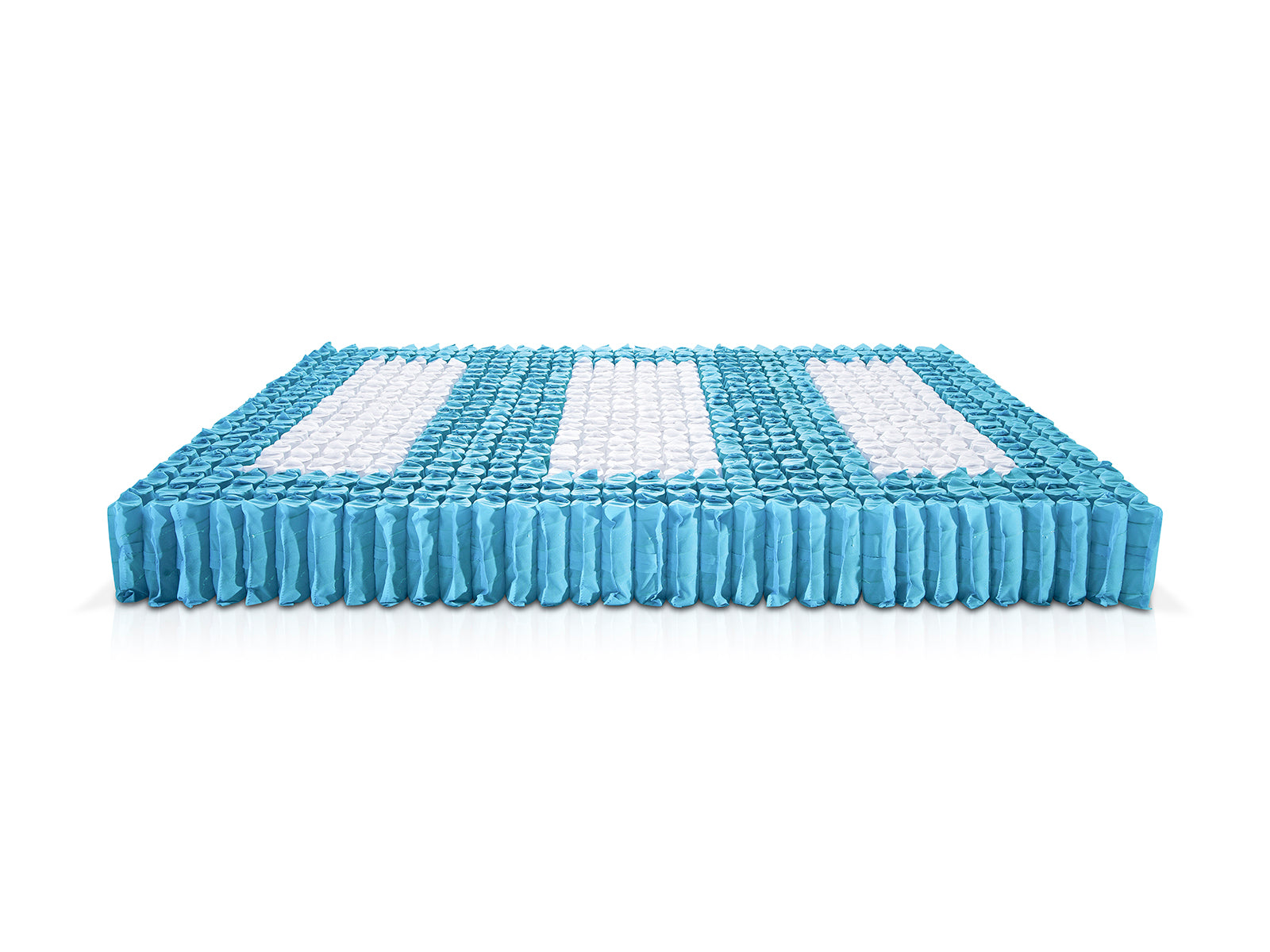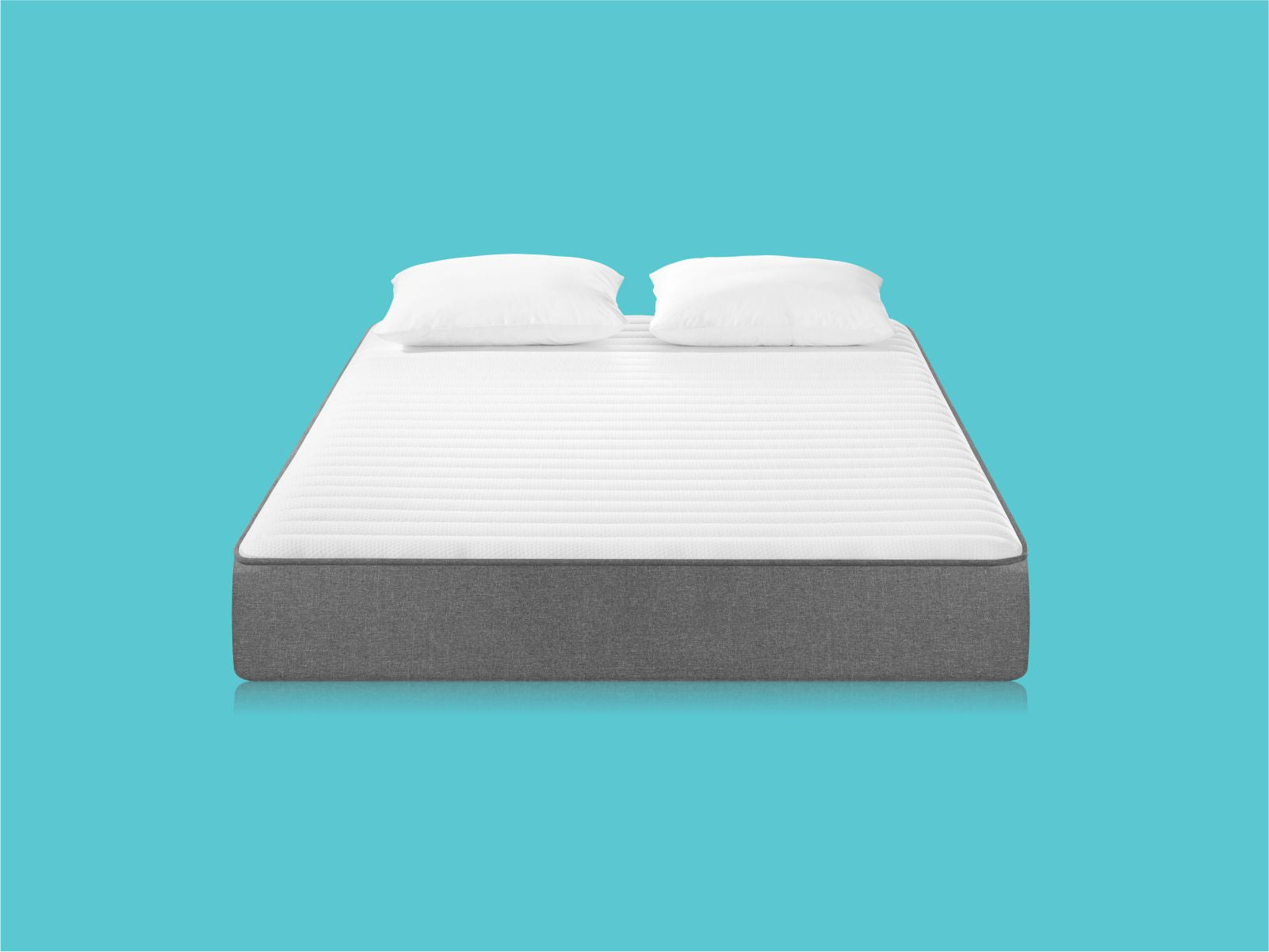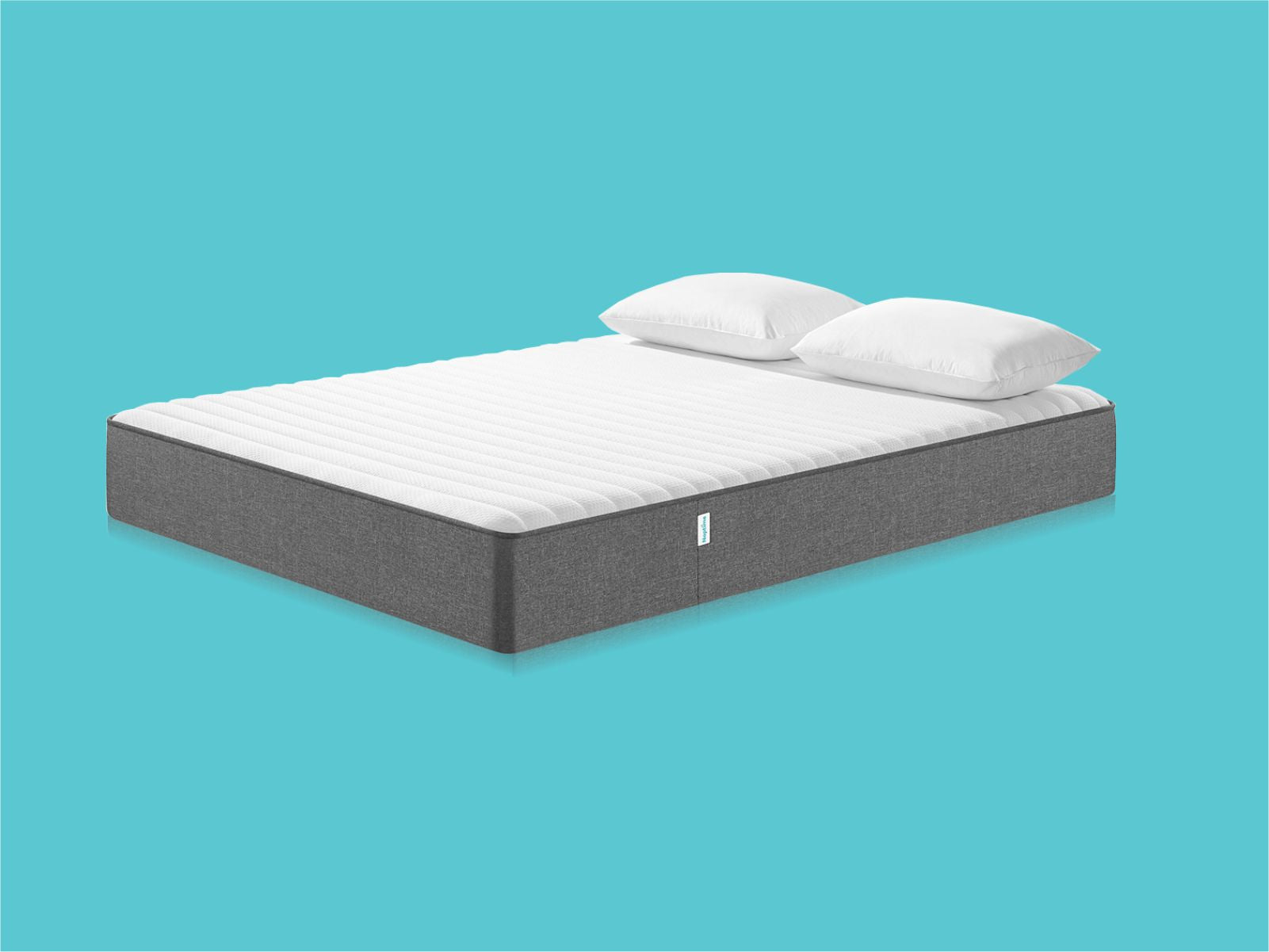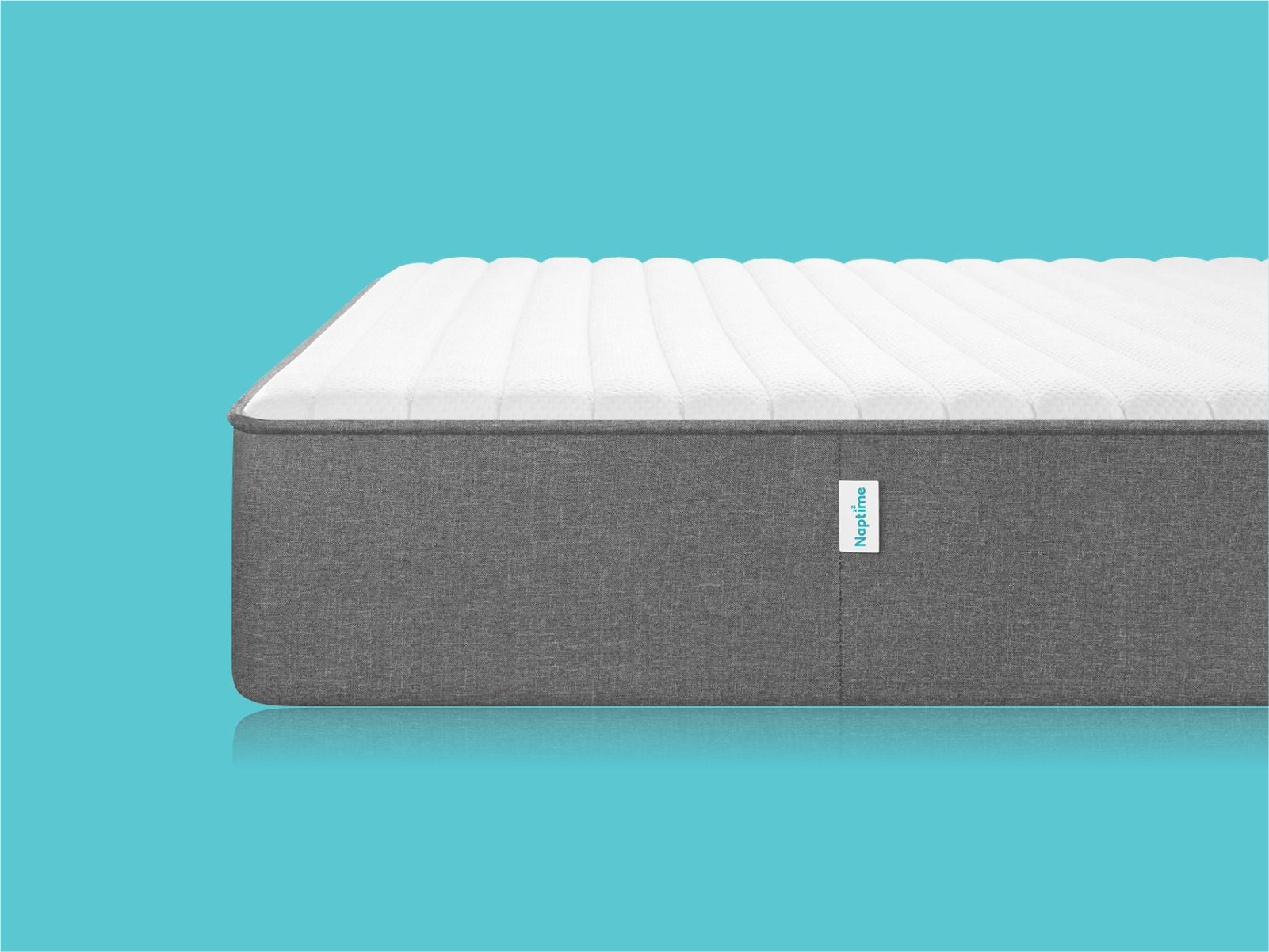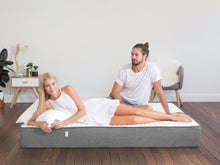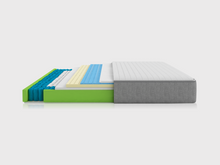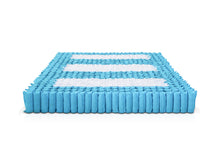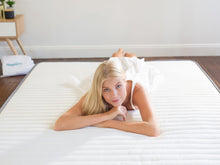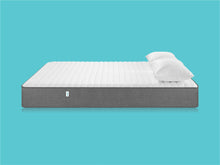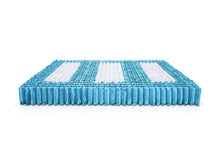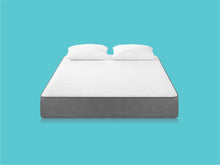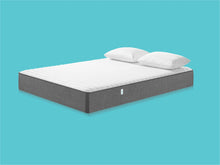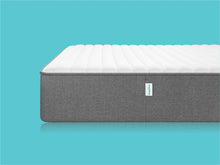 The finer details+
Engineered for magic.
The Naptime 2.0 mattress is designed to provide you consistent support from edge to edge throughout the night, no matter your body type or sleeping style.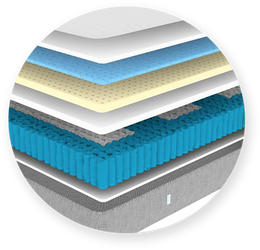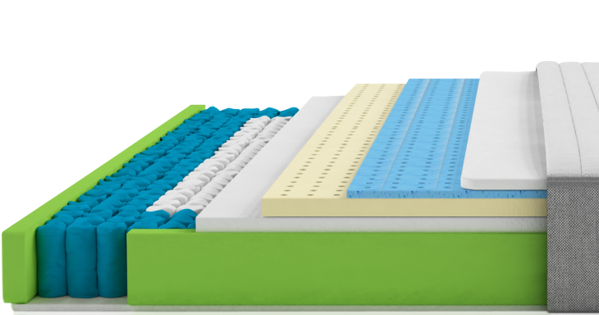 Its whats inside that matters.
The Naptime 2.0 mattress uses premium foam technology and individually-wrapped 5-zone pocket coils to adapt to every curve of your body.
Cool in the summer and cozy in winter. Our Hybrid technology combines the latest responsive layers of foams, designed to soothe you to sleep with that perfect amount of bounce. And the cool gel memory foam layer helps keep you at a cool temperature all night long. We've created a mattress built for dream makers and Naptimers.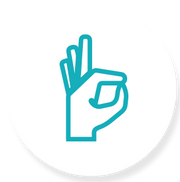 Not just your ordinary mattress...
With its lavish looks and superior comfort, the Naptime 2.0 is not just your ordinary mattress. Designed for all types of sleepers, the support layer of 1,080 individually-wrapped pocket coils minimises motion transfer for you and your partner.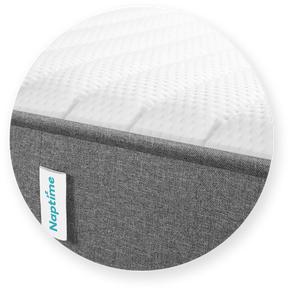 Spring+Foam = Best of both worlds
Unlock your deepest rest with premium cool-gel memory foam and a 5-zoned pocket spring support system. Cradling foam helps to relieve pressure and align your spine for supportive sleep in any position. Individually wrapped pocket springs respond to your body with a boost of support and reduce partner disturbance..
Standard Australian Sizes
Single: 92 x 188 x 26.5 cm 
King Single: 107 x 203 x 26.5 cm
Double: 137 x 188 x 26.5 cm 
Queen: 153 x 203 x 26.5 cm 
King: 183 x 203 x 26.5cm
What's inside
Top - 320gsm TENCEL™ knit cover
- Breathable open-cell Transition® foam
- High-density gel-infused memory foam
- Hypo-allergenic natural latex
- Durable i-core Transition® foam layers
- 5 Zone Pocketed Coil System
- i-core Edge-to-Edge foam encasement
Cover - 380gsm matrix-grey zipped linen-weave cover
CertiPUR-US® Certified
Our foams are certified by the CertiPUR-US® program, meaning they are made without ozone depleting chemicals and regulated by the Consumer Product Safety Commission Low VOC (Volatile Organic Compound) emissions for indoor air quality (less than 0.8 parts per million).
STANDARD 100 by OEKO-TEX® Certified
We are also proud to hold the STANDARD 100 by OEKO-TEX® certification for the Naptime mattress, as well as for all the components that comprise it. The STANDARD 100 by OEKO-TEX®: Class II certification, signifies that all parts of a product meet the OEKO-TEX® requirements. Here at Naptime it's important to us that you know what you're sleeping on.
Aussie Made
Naptime designs and manufactures locally here in sunny Queensland, Australia. We use only the latest technology and advanced imported components to bring you exceptional mattresses at a fair price. Zzz
Naptime warranty
Your Naptime Mattress is covered by our trusted" 15 Year Warranty. Our mattresses are designed and built to last, as we proudly stand behind this as proof of our confidence in the product.
Mattress care
So simply when you sleep, you sweat. In fact, some people can lose as much as 200 grams of water every night! Your mattress soaks up this moisture every night and, over time, can attract those unwanted nasties. Within a few years, or even months, your new mattress may have soaked up litres and litres of sweat and may be home to millions of dust mites. Unfortunately, we can't pop our mattress into the washing machine. But, fortunately, we can wash a mattress protector. So it's a good idea to put a mattress protector on your brand new Naptime.
Mattress support
If you've just bought a new Naptime mattress the last thing you should do is place it on a saggy, broken-down bed frame. Not only could it be bad for your mattress, it may be bad for your comfort. A solid bed base will make your Naptime last longer and feel more comfortable for years ahead.
Warrantor
Naptime HQ
2/471 Adelaide St, Brisbane City QLD 4000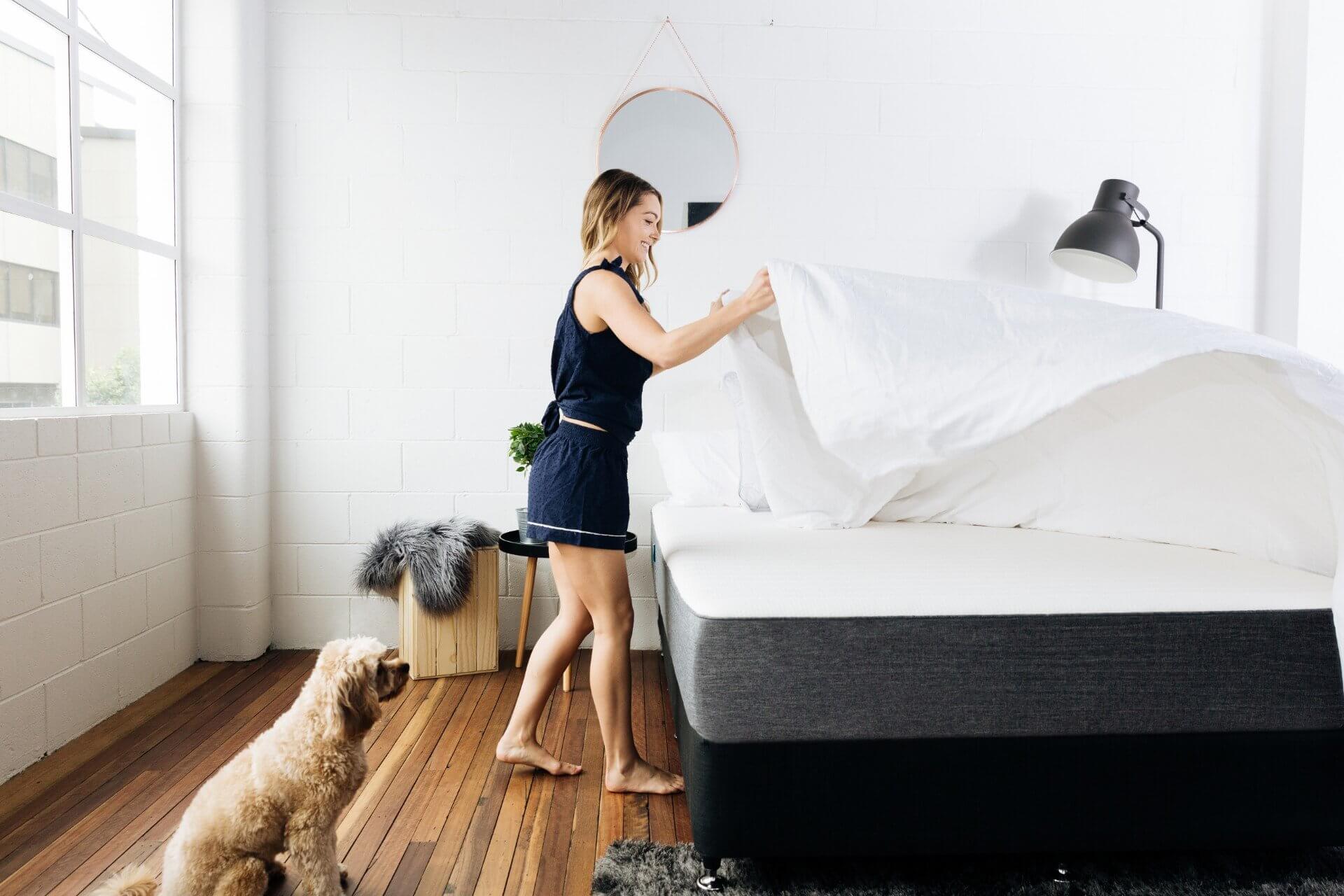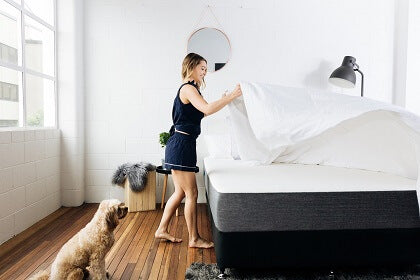 Don't just take our word for it..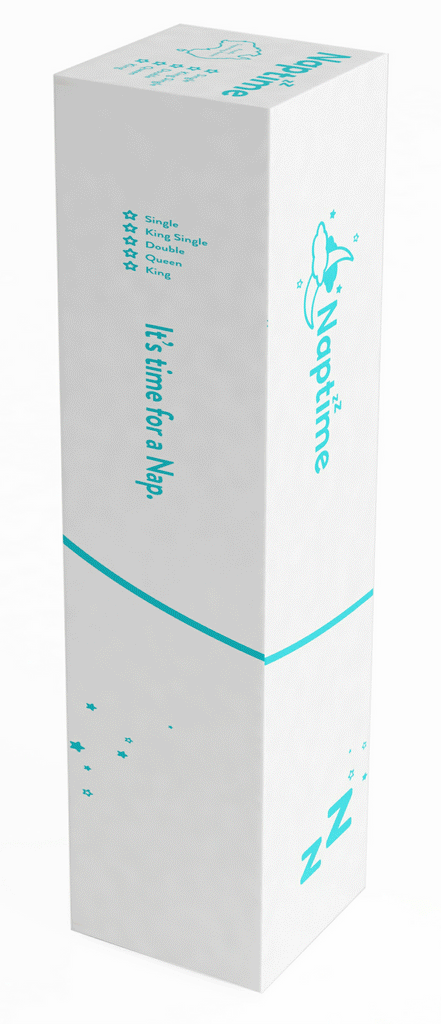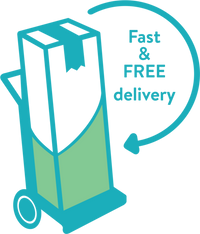 FAST & FREE DELIVERY*
Just in time for lights out! We offer free delivery to most areas of Australia and same/next day dispatch on all your Naptime essentials*
ESTIMATED DISPATCH
Same Business Day*
ALL ABOUT THAT BASE
Our Naptime Mattress is designed to suit any solid or slatted surface area i.e. bed frame, bed base or floor. This will enable the mattress to perform at its best, supporting equally from head to toe.



FLOOR




SLATTED FRAME




NAPTIME BASE
The FAQ's
Driven by the belief that everyone deserves the perfect sleep.
The perfect sleep, simplified.
Wake up to a better night's sleep by purchasing direct from the makers! You will receive the highest level of service and ultimately the best bang for your buck when it comes to sleep products sold and delivered right here in Australia. Made by Australian's for Australia.
We understand it takes more than a night or two to know if a mattress is right for you. That's why we offer you a 30-night guarantee. Try our mattress for 30 nights and if you don't fall in love with it, you can return it for a full refund! The only thing we request is that you give it at least 14 days before initiating the return.
Please note the 30-night trial is limited to two per household and cannot be used to exchange for another size. The 30-night trial is also limited to the mattresses only – the base, topper and protector are not included.
We are pleased to say you can sleep on your new mattress within the hour of opening. Whilst it can be slept on upon receiving your mattress in-a-box, please allow your mattress 7-10 days to come to its full normal shape as it will improve throughout this period. Nap Zzz
Your Naptime Mattress is covered by a trusted 15 Year Warranty. Our mattresses are built to last, and we proudly stand by this unbeatable warranty as proof of our confidence in the product. This limited mattress warranty gives you specific legal rights, and you may also have other rights which vary from state to state.
This warranty covers the following defects:
A visible indentation or sag greater than 20mm in the foam material. This refers to an indentation that is visible when no weight is applied to the top of the Product. Please note that "normal wear" assumes and requires that your mattress is continuously supported by a proper foundation sufficient to support the distributed weight of your body and the mattress itself. Any physical flaw in the foam material that causes it to split or crack
The limited warranty does not include the following:
Physical abuse or damage to the structure and/or cover material, including but not limited to, burns, cuts, tears, liquid damage, or stains; provided, that the defect is caused by such abuse or damage. Please note the warranties for the base, topper and protector differ.
Warrantor
Naptime HQ
2/471 Adelaide St, Brisbane City QLD 4000
Nap now, pay later.

30 NIGHT TRIAL & EASY RETURNS
Wriggle, jiggle and boogie around on it — if you don't fall in love with your Naptime mattress we'll happily provide a full refund.