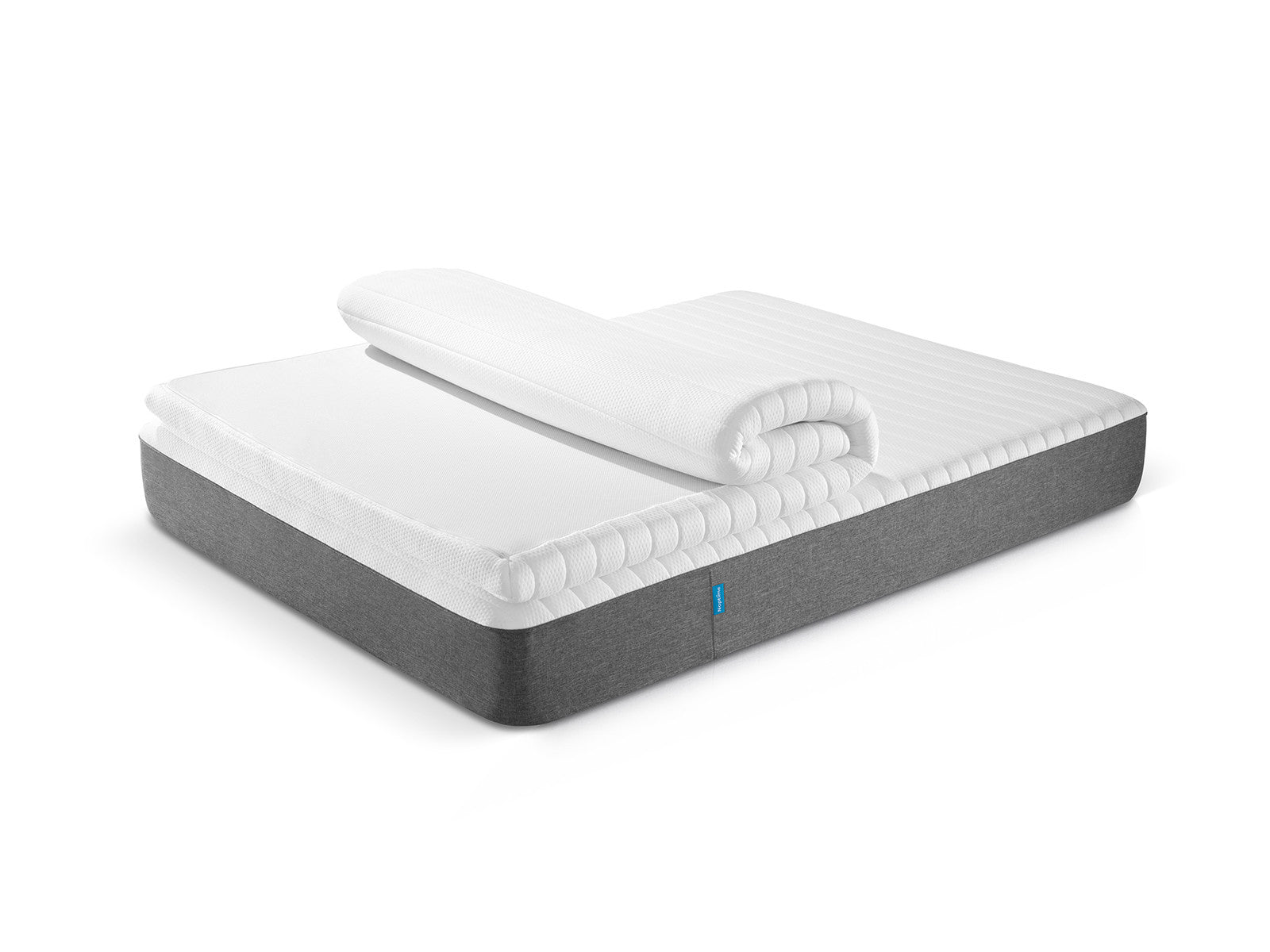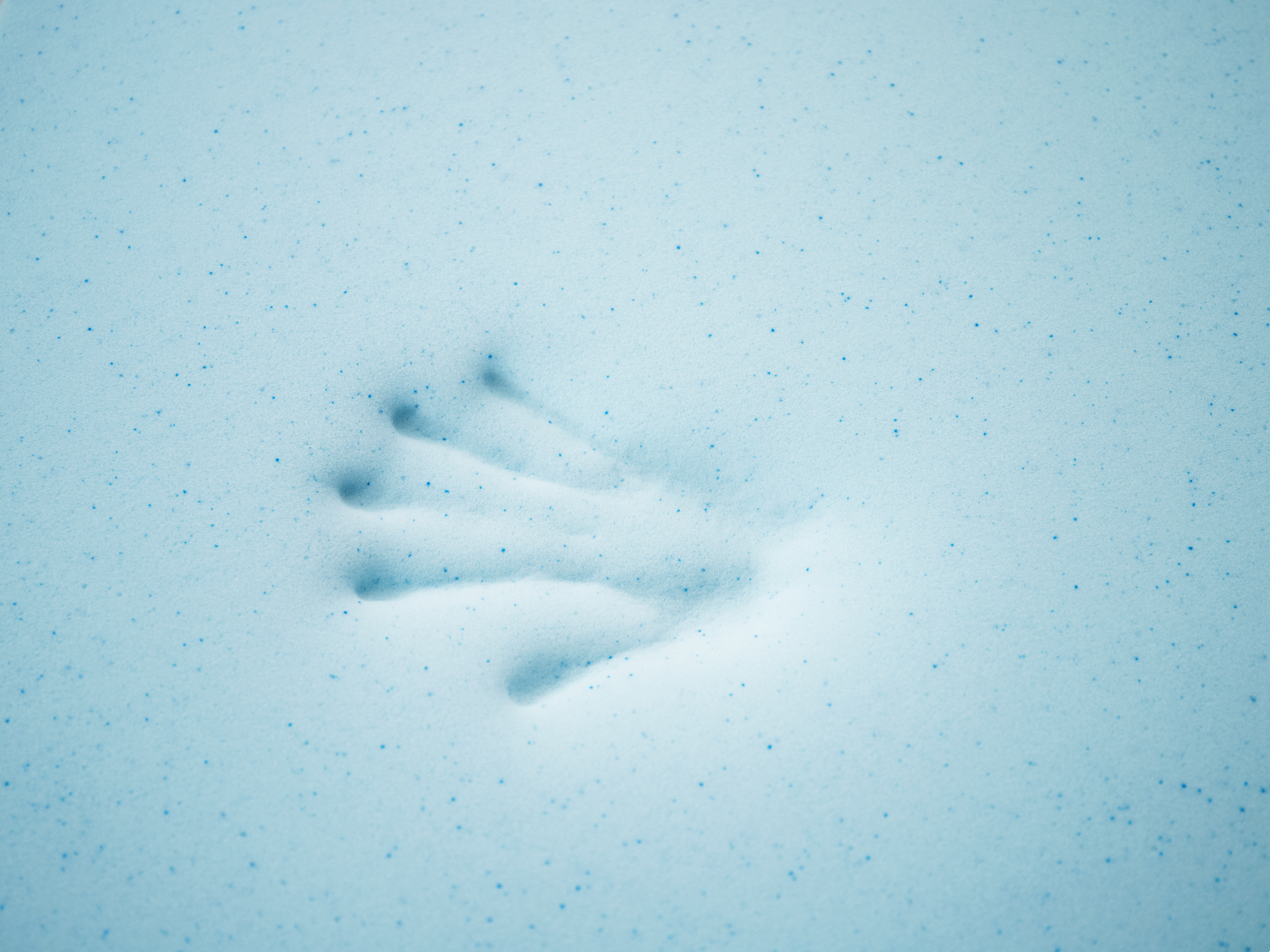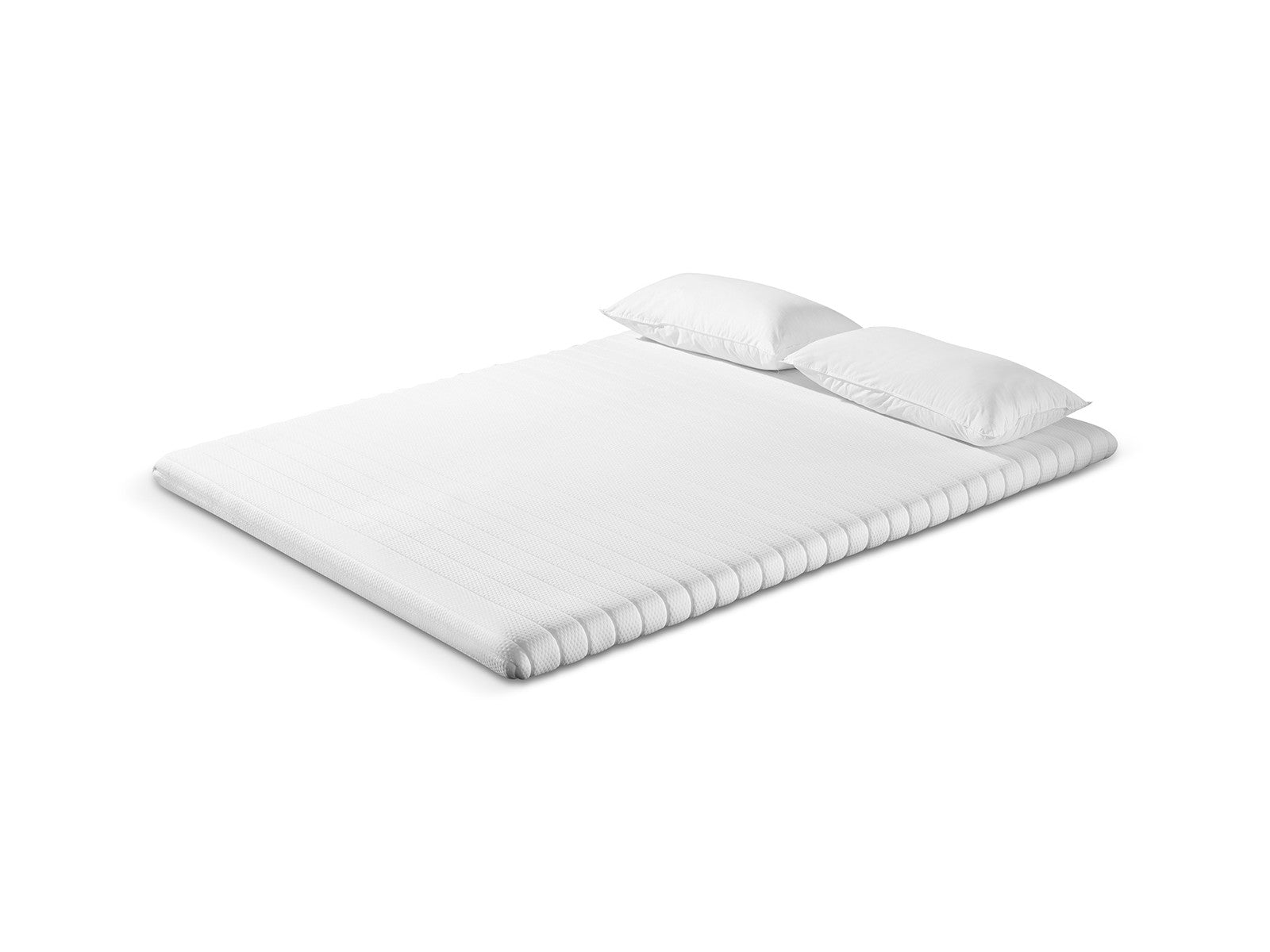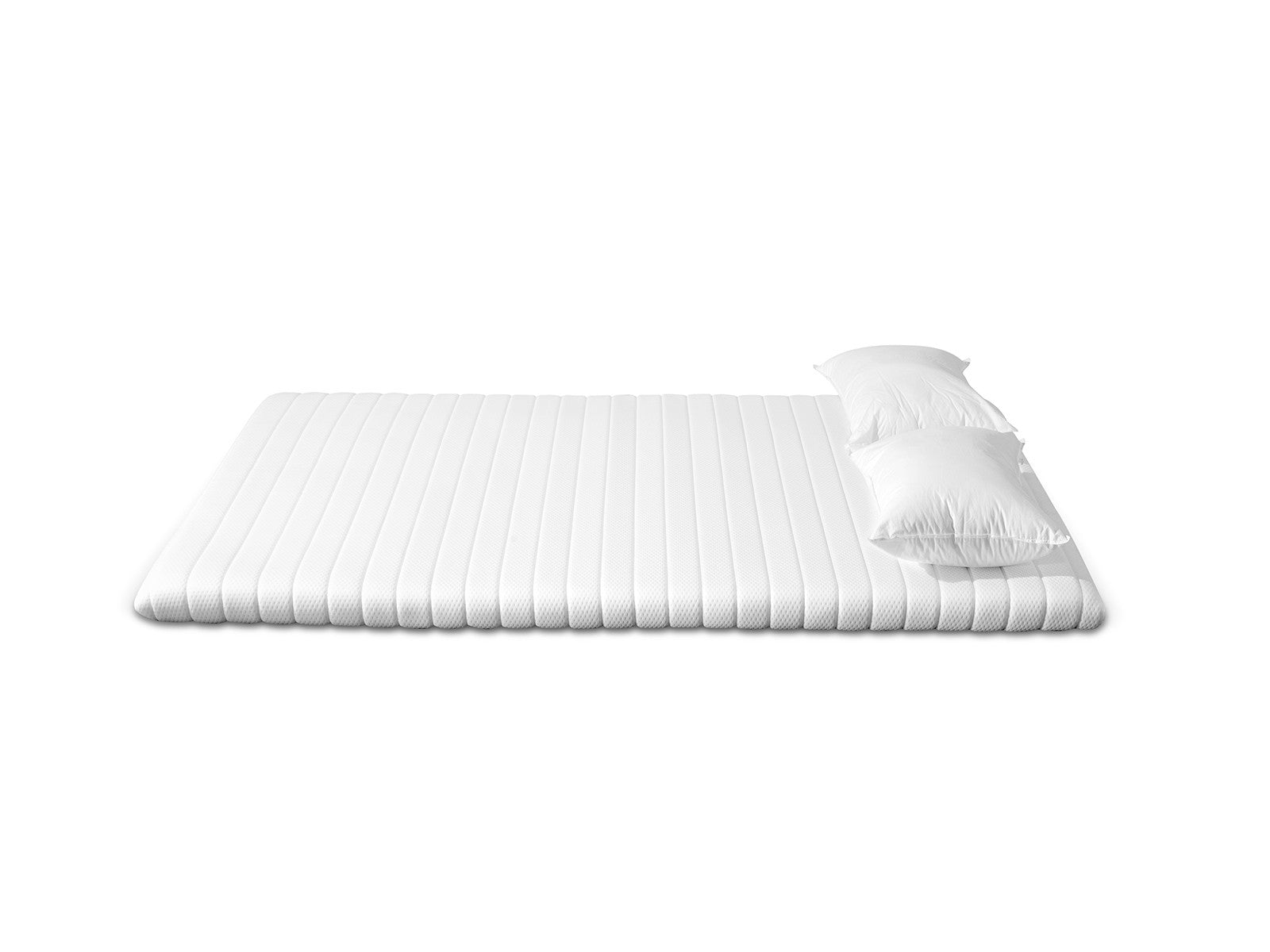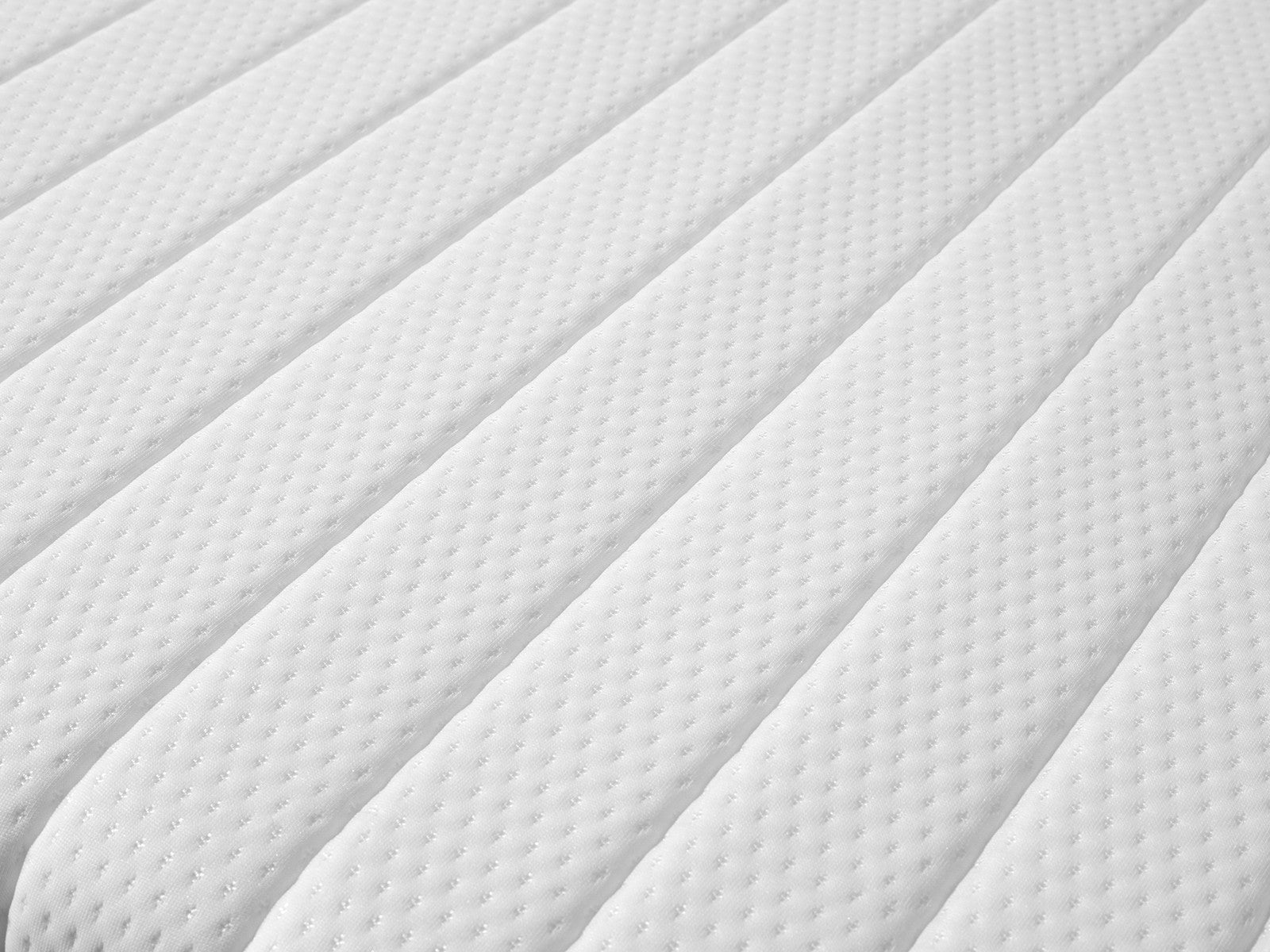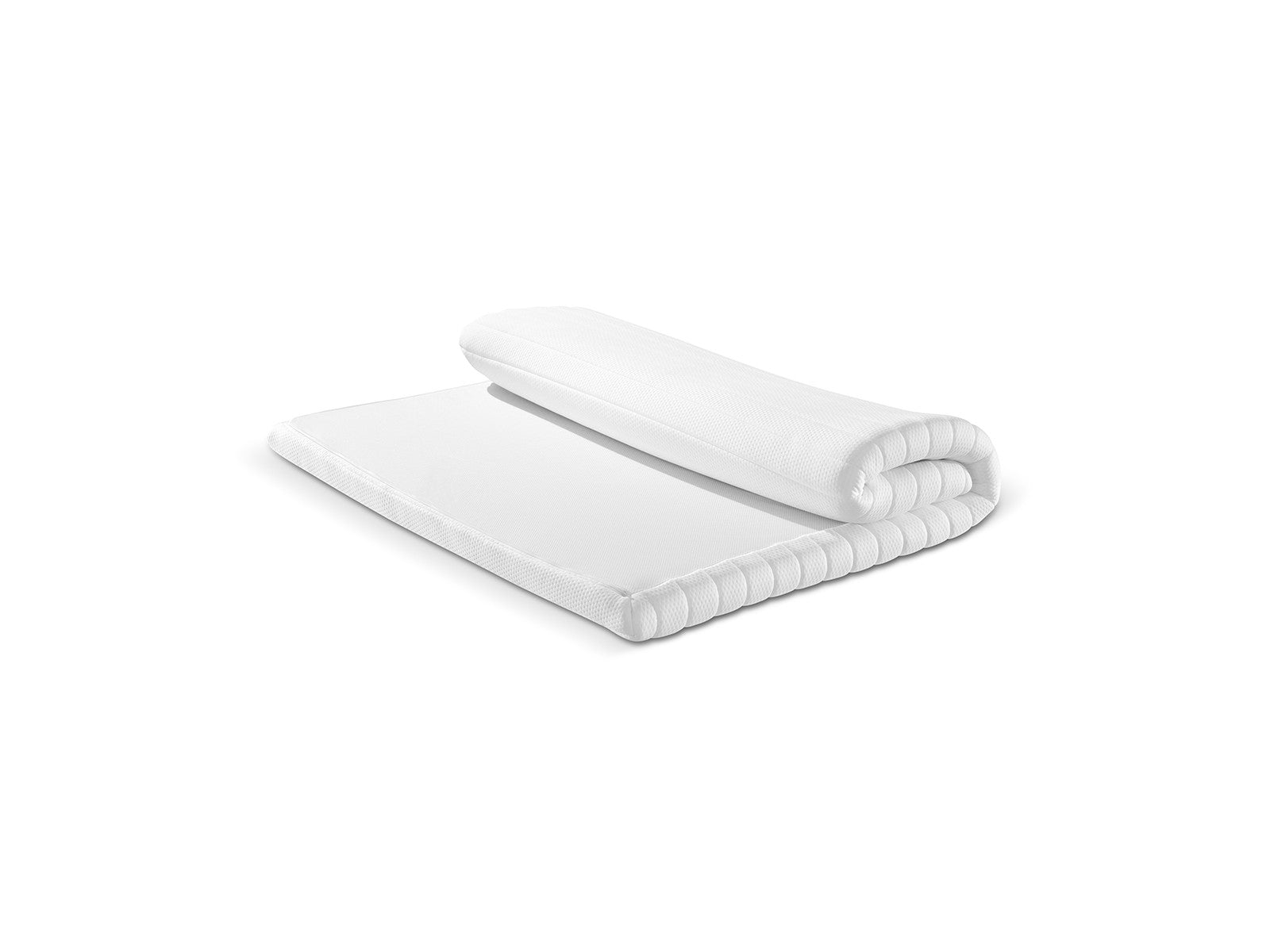 Breathable, comfortable, and supportive all in one.
Made of technologically advanced materials which help dissipate the heat your body builds-up in bed. That means a cooler, more comfortable sleep.
A dreamier night's sleep
The Naptime Mattress Topper is designed to fit all standard size mattresses, but works especially well to enhance your sleep on a Naptime Mattress.
Shop Now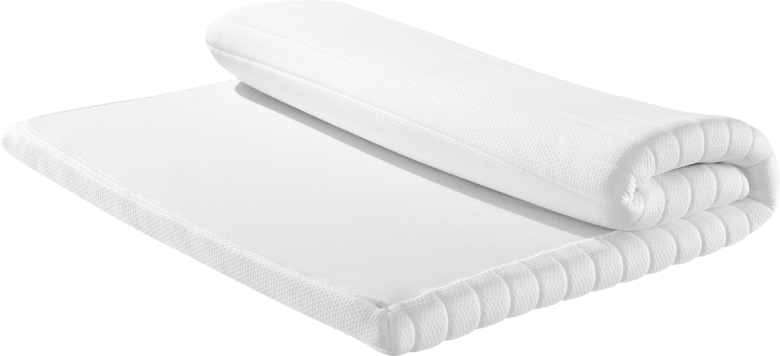 Increased airflow
The 8cm comfort layer of neo cool-gel memory foam offers superior cooling and provides relief from heat. The additional ventilation increases airflow to regulate sleep temperature.

Body contour
The soft, yet supportive consistency of the memory foam quickly conforms to the body, cushioning the hips and shoulders. This layer supports the body for a restful and deep night's sleep.
Practical protection
Protecting the topper is a super-soft, removable rayon from bamboo cover ensuring a cooler sleep temperature and allowing practical, regular washing.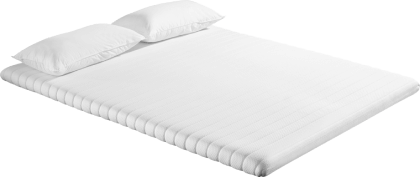 Standard Australian Sizes
Single: 92 x 188 x 8cm 
King Single: 107 x 203 x 8cm
Double: 137 x 188 x 8cm 
Queen: 153 x 203 x 8cm 
King: 183 x 203 x 8cm
What's inside
Top - 300gsm breathable bamboo knit cover
- High-density neo gel-infused memory foam
- Durable i-core Transition® foam layer
Bottom - White-orange non-slip fabric
CertiPUR-US® Certified
Our foams are certified by the CertiPUR-US® program, meaning they are made without ozone depleting chemicals and regulated by the Consumer Product Safety Commission Low VOC (Volatile Organic Compound) emissions for indoor air quality (less than 0.8 parts per million).
STANDARD 100 by OEKO-TEX® Certified
We are also proud to hold the STANDARD 100 by OEKO-TEX® certification for the Naptime topper, as well as for all the components that comprise it. The STANDARD 100 by OEKO-TEX®: Class II certification, signifies that all parts of a product meet the OEKO-TEX® requirements. Here at Naptime it's important to us that you know what you're sleeping on.
Naptime Topper
Naptime designs our mattress topper to be compatible and complementary with most mattresses and manufactures all products to the highest standard.
We use only the latest technology and advanced imported components to bring you exceptional comfort at a fair price. Zzz
Naptime warranty
Your Naptime Topper is covered by our trusted" 1 Year Warranty. Our Toppers are designed and built to last, as we proudly stand behind this as proof of our confidence in the product.
Sleep Trial Period
The 30-night trial policy DOES NOT apply to this product. We offer our Fair-dinkum Naptime warranty for your peace of mind. The 30-night trial is available on the Naptime & Naptime 2.0 mattresses (only). The base, the topper and protector are not included in the trial period. For more information please contact one of our friendly team members.
Topper care
So simply when you sleep, you sweat. In fact, some people can lose as much as 200 grams of water every night! Your Topper soaks up this moisture every night and, over time, can attract those unwanted nasties. Within a few years, or even months, your new topper may have soaked up litres and litres of sweat and may be home to millions of dust mites. Unfortunately, we can't pop our topper into the washing machine. But, fortunately, we can wash a mattress protector. So it's a good idea to put a mattress protector on your brand new Naptime Topper.
Warrantor
Naptime HQ
2/471 Adelaide St, Brisbane City QLD 4000
Still have Questions?
At Naptime, we're here to help! If you have any questions about our products or services, chat us now.
Don't just take our word for it..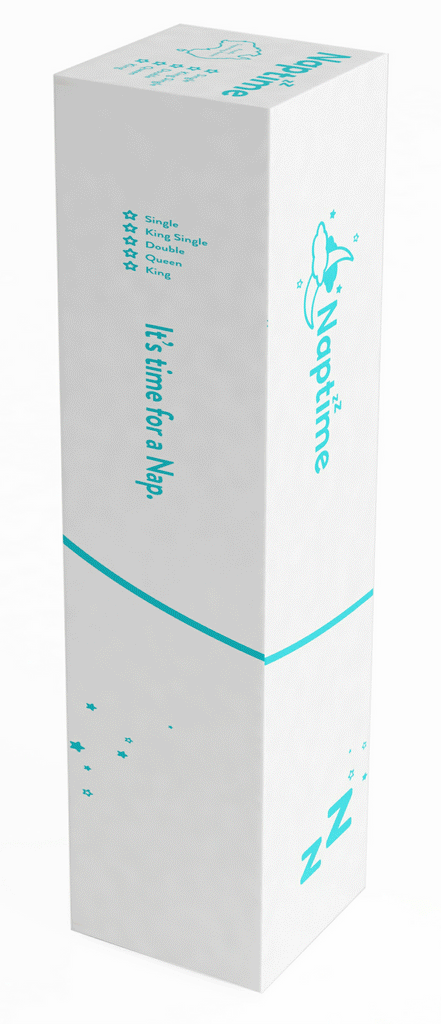 FAST & FREE DELIVERY*
Just in time for lights out! We offer free delivery to most areas of Australia and same/next day dispatch on all your Naptime essentials*
ESTIMATED DISPATCH
Same Business Day* Sleep Now, Pay Later.
Get what you want now and pay it off over 4 x fortnightly payments. There's no interest and your order is dispatched the very same day, Free.